Meet JAMES WON. The first and only Malaysian to be inducted into the exclusive Krug Ambassade Network, a 'Chevalier' – Knight by the Ordre des Coteaux de Champagne, the only returning Hennessy Chef Ambassador to the Hennessy X.O. gastronomy series, and Ambassador for Miele immer Besser.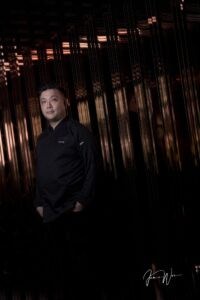 Chef Won embarks on a new journey as Founder of METTA – a cutting edge F&B and Hospitality brand builder – with its core vision to develop and build brands that are crave-able in premier venues in Malaysia and globally; and launches his brand-new signature restaurant as Chef Patron of Shin'Labo, a signature restaurant curated around the philosophy of a `transcendental dining' experience to be launched mid January 2022 in Malaysia.
The journey, James Won shares, is just the beginning of exciting new brands, with a vision that looks at international markets.
WATCH THE INTERVIEW HERE: 
*
*
Heart 2 Heart with Ethel Da Costa in association with The M•A•C• Clinic is Produced by www.etheldacosta.com and Think Geek Media www.thinkgeekmedia.com
Email: etheldacosta@gmail.com
Malaysia | India | Singapore |The Globe