There's never really a substitute for the real thing. Be it love, style, travel or fashion. All passions must be enjoyed with emotion, and a surrender to the experience of joy, happiness, touch and feel. I confess, I'm not a huge fan of the current `virtual' pandemic the globe is hit with. That's why I love fashion weeks. The buzz, the highs and the misses. The adrenalin rush of the front row, backstage manic shenanigans, clothes, shoes and tempers flying all over the place, make-up call rolls, shutterbug interviews and dissecting who is wearing what, and showed up with whom 😊 Trust me darlings, the shows are always about `the front row.' Who made it and who was demoted 😉 I know. Been there, done that, from top grade India Fashion Weeks to front row in Italy at Alberta Ferretti, Dubai Fashion Week, Wedding Couture shows in Bangkok, and so with great pleasure, I found myself invited by the charming Maha (Makhabat Zhumabekova) – designer and Founder of the label LOVITALIA (UGF 26, Bangsar Village 2) – to the first Malaysia International Digital Fashion Show 2020 held at MITEC.
Showcasing five designers to an audience of Malaysia's social butterflies and lifestyle fashionistas, the event was hosted by the delightful Nur Shahidaa Abdullah, where designers made a statement on pret and resort wear, a couture line and an environmental social message towards plastic abuse.  Considering rules of RMCO on face masks and social distancing, all guests complied with SOP protocols.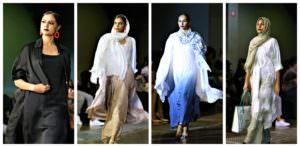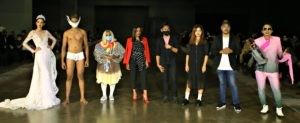 As designers from Brazil, Italy, Malaysia put their best foot forward to the spotlight, cheered on by their respective fans present in the audience, I made a little time for a backstage chit-chat with Maha. Her fantastic showcase of resort inspired-pret wear, all feminine, flowing soft natural fabrics, delicate silk dresses, restrained embellishments, tie-dye dresses, skirts and comfort focused garments made a strong statement on making fashion an inclusive experience for women of all body types. For the show, I  was wearing Maha's powder lavender tassel shift dress and felt, like a gentleman quoted "a million bucks on a starlight evening." Maha glowed in appreciation. While I thanked Venus in Virgo rising. The stars always align when your vibration is tuned to the frequency of love.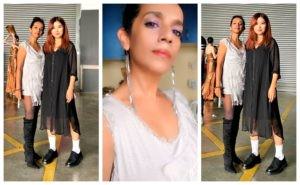 As the show ended to applause, photographs and a social networking soiree, Maha made a little time for a tete e tete.
Ethel: What's your label about?
Maha: LOVITALIA brings to Asia carefully selected free size fashionable Italian casual wear for just about any occasion. All our clothes at our boutique in Bangsar Village, Kuala Lumpur, are made in Italy in free/plus sizes out of 100% natural fabrics. The focus is to offer style and grace that is bound into pure comfort and suited for Malaysia's tropical climate.
E: What was the inspiration behind your collection at the show
M: Idea is about being natural, about being comfortable, but most of all LOVITALIA is about you being yourself! Our main aim and focus is for women who find it difficult to get sizes for their bodies. So we have specially chosen apparels that suit the needs of these women, particularly for plus size wearing. Our collection is very suitable for local Malaysian ladies who wants to be fashionable and trendy, yet maintaining their traditional culture.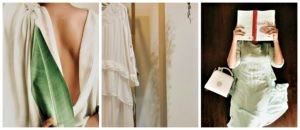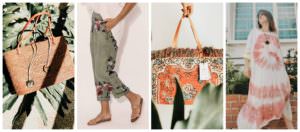 E: Tell me about your design journey (when did you start), have you always been in Malaysia ?
M: As a Founder of LOVITALIA, I have worked for eight years in the wholesale fashion industry as an owner of the clothing manufacture in Kyrgyzstan. I studied  fashion design at the Raffles Design College, Malaysia. LOVITALIA was founded in 2018 and step by step we have been growing stronger. I'm very excited and looking forward to our journey ahead.
E: What is your opinion of the fashion industry in Malaysia?
M: Fashion in Malaysia is influenced by Malay, Chinese, Indian and various other indigenous cultures which makes fashion very interesting and ambitious. There are a lot of successful interesting local brands here, and because of the modest fashion style of Malaysia there is a good opportunity to adopt a trend in clothing in accordance with the local culture.
Connect with  LOVITALIA https://www.facebook.com/lovitalia.kl
We are proud to launch THE STILETTO DIARIES  for Malaysia, which will showcase select social events in town. So, if you have an event/launch/soiree/cocktail do that is flashbulb worthy of the social glitterati, let us know at  etheldacosta@gmail.com/OR call at +601161781642. We'll have it covered.
FOLLOW my INSTAGRAM stories at https://www.instagram.com/etheldacosta/