Prior to the pandemic, France was the most-visited country in the world. But the majority of travelers have been unable to get their Beaux-Arts, Parisian café, and croissant fix for more than a year now due to a ban on most international arrivals intended to help contain the pandemic. That will soon change, according to French President Emmanuel Macron.
Macron unveiled a detailed road map for how the country plans to emerge from its current lockdown and begin relaxing restrictions. The plan includes allowing foreign tourists with a "health pass" to visit France again starting June 9, Reuters and other news outlets have reported.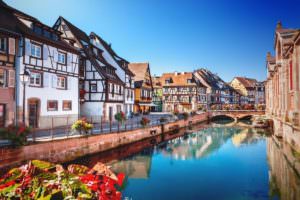 Starting May 19, France's nightly curfew will begin at 9 p.m., versus the current start time of 7 p.m. On June 9, it will be pushed to 11 p.m., and it will be scrapped entirely on June 30, Reuters reported. Bars and restaurants will be able to offer outside service, and museums, cinemas, and theaters will be able to re-open on May 19 as well.
The timetable is contingent on the epidemiological situation continuing to improve in France. The country's seven-day average of new COVID-19 cases fell to 27,266 on Wednesday, compared to a seven-day average of approximately 42,000 new infections just two weeks prior. France has reported a total of 5.63 million COVID-19 cases since the start of the pandemic and 104,077 deaths, according to Johns Hopkins University's COVID-19 dashboard.
France entered its third national lockdown earlier this month. Citizens have been asked to stay within six miles of their home unless participating in certain approved activities (such as physical exercise, commuting to and from work, and medical appointments) and to avoid gatherings. Bars, restaurants, and museums have been closed since the start of the month.
The relaxation of lockdown measures will be assessed on a regional basis and will only be implemented in regions where intensive care units are not close to capacity or where the number of COVID-19 cases is less than 400 per 100,000 inhabitants, Reuters reported.
The new road map was released after Macron signaled earlier this month that travelers, including vaccinated Americans, will be able to visit France once again by this summer.
"We are working hard to propose a very concrete solution, especially for U.S. citizens who are vaccinated," Macron said in an interview on CBS's Face the Nation, which aired on April 18.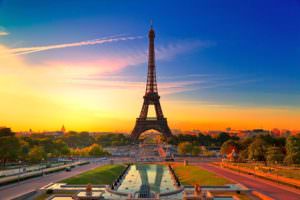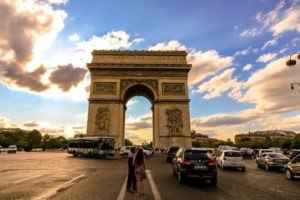 The European Commission in March proposed issuing a Digital Green Certificate to EU residents who have been vaccinated, who have tested negative for COVID-19, or who have recovered from the disease; this would allow them to travel freely throughout the 27-nation bloc. It's still unclear if and how such a certificate would affect travel into Europe from abroad.
According to Macron, such a certificate or "special pass" could also be something that's offered to American citizens who are vaccinated against coronavirus or present a negative COVID-19 PCR test.
"The idea indeed is, altogether, to offer that to the American citizen when they decided to vaccinate or with a PCR test being negative," Macron said.
When it comes to France's COVID-19 vaccination campaign, he told Face the Nation that France is "catching up" and is "vaccinating more and more people. We [have] vaccinated more than 12 million people," he said. The goal is to vaccinate 20 million French nationals by May and 30 million by mid-June, or nearly half of the French population. "At the end of the summer, all the adults will be offered a vaccine, which means that we are progressing," Macron said.
Courtesy AFAR MAGAZINE