Chef Yogi is a die-hard man. Push him in a corner and he just bounces back as hard with a bang. That's who you are when India runs in your veins, and her people representative of this resilience, no matter what the adversity. And you bet, he's seen enough of the hard this year, making a bold move during the pandemic with FLOUR to a new venue (12, Jalan Kamuning, Off Jalan Imbi, 55100), against common sense and logic. But he did it. Yogi simply swims to a tide of his own, making waves as he swims with the flow, and sometimes against it too.
So, how was his spirit holding up this CMCO, again? The Stiletto Diaries reached out for a soul to soul.
Chef Yogi obliged. Saying it as it is, as we know he does from his heart, emotional, as honest, and sometimes, shooting straight from the hip.
"I'm just going to speak my mind. All right? This particular lockdown is going to prove the most challenging, I think, not only for me, but for almost all restauranteurs. If you talk about F&B, business is going to be very tough. Because after the lockdown was lifted three, four months ago, when we opened business again, a lot of investment went into running the business over the period of three or four months.
This lockdown means there's no more cash to be pumping. The challenges are 100 times bigger, and problems same amount deeper than they would have been. There is, and I mean, there's absolutely no help from anywhere. The bank monitoring has ended. Banks are not offering respite. So, I hear we've spoken to our banks and you talk about re-structuring. The re-structuring is far more expensive than paying your actual loans. That's number one. Number two, banks are not ready to let go yet. They are not saying we will. They are not saying `You don't pay your capital, or, your interest for the coming months.' Nothing like that is happening. So, I don't know from where in, or, which companies are getting help from banks, and what kind of help. I've yet to see it."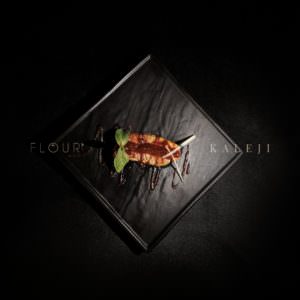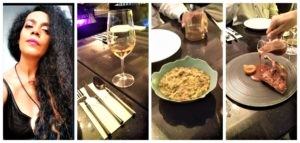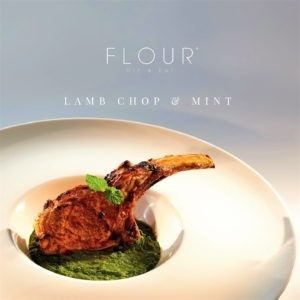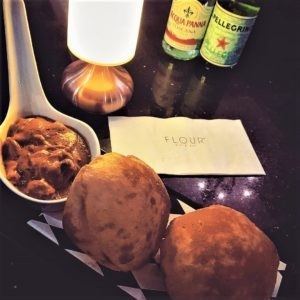 "Now, in all the circumstances and all the challenges that we are facing trying to survive, the government directive has changed from two guests to four focused on a table with adequate and with the required social distancing, which works. But in a car, only two guests can travel. Who's going to come in today? Dining reservations are not going up at all. They've fallen dramatically in the last four or five months. My average guest per day was 75 to 80. It has fallen down to four to eight guests an entire day, which means we do two services, lunch and dinner. Four to eight is appalling. This is the situation right now."
"How to cope? We came up with a different delivery menu, because the food, in actual fact, menus are limited. It means it is always enjoyed fresh. When it is cooked, it comes on the table and you have it at that time. If this food stays for over half an hour on the table, without you touching it, the flavors settle down. You're not going to enjoy. It becomes cold."
"Now, delivery food generally has to survive for an hour before the guest may touch it. That's a minimum of flavors, so the menu has to be different. The preparation style has to be different, by which the food is still fresh and the guest has it. So, we came up with the delivery menu which is very different. It's quite different to what we do. We also started a breakfast in the morning, a typical Indian breakfast. So, let's see. Is it helping? Not actually. Not actually helping. But is it keeping the kitchen busy? Yes, we're not idle. At least it's not that busy. But we are not idle."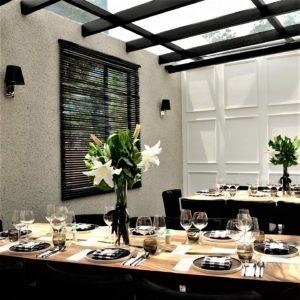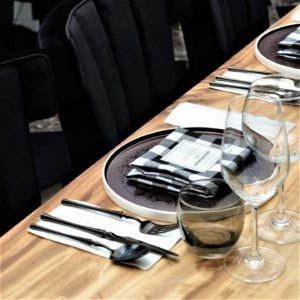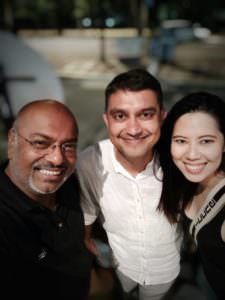 How is FLOUR and his team coping with the stress ?
"How do we cope with all of this? Practically at all, you can't cope and many of my friends from different parts of the world, who are chefs today, a few restaurants ask me, `Yogi, what's your plan? What's the backup plan?' And I tell them, there can be no plan. Absolutely no plan possible, because your business suddenly becomes, how we say in India, a `white elephant,' which means, it's going to keep on going. It's so expensive to maintain. That's why we call it a `safed hati.' It's like a white elephant, very expensive to maintain. Your business becomes like that. It's terrible. The only thing is I keep smiling when I come back. My jokes don't stop in the kitchen. I keep joking with my staff. I pat them more now than I would generally, and I'm shouting less. We are saving huge costs. We have to. Everybody will have to do that. That's it. I keep telling myself every hour that an order is coming, it is going to come in. If it comes, I'm happy. If it doesn't come, I'm still OK. I face the truth. But as of now, I'm counting all the pennies. And if that's the situation that I'm going through this lockdown, how will people have money? I cannot imagine that the working class people would have lost jobs. Salary cuts already happened in the first lockdown, up to 40 per cent, many 50 percent. But this? They will lose even their jobs. How are people going to have the money to go out and dine? I don't know."
"How is the government going to put money in people's pockets, so that they have the liquidity? I mean, I think that people will have enough liquidity to spend, when they will have enough money to pay.  So, it is best to keep working. And I can't stop. No, it can't stop. That's all I know. I'm not thinking when it stops. No, I can't think that."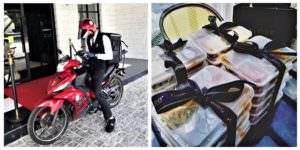 What to expect on the delivery menu? And yes, why you, dear readers, need to order NOW.
"My current delivery menu is breakfast, which is hardcore Indian. What we have back home in India, you know, what we eat, our idli, puri bhaji from Central India, chole bhature from the Northern side, I have that too. We eat stuffed parathas eaten across India, I have that too. What else do I have? I'm doing a Big Indian Breakfast. In that I serve chicken tikka. I make a lovely smoked bhartaa. I do hummus and masala omelette. It's beautiful. I give a sourdough bread and butter. There are quite a number of things in the delivery menu which is a lot different. I'm doing a British chicken tikka masala, but, of course, it has to have my touch. It has that. I'm doing rogan ghosh in delivery. I'm doing a Punjabi meat masala, Punjabi style. I'm doing a fish curry from the coastal side in Maharashtra. I'm being thrown in a different way. So, delivery menu is quite interesting. Like it or not, at yesterday's delivery we received quite a number of happy families. And today, again, we've yet to see what happens. Yeah, that's about it. We will ride this through. There is no other way."
FLOUR is open for in-house dining. However, home delivery services will continue to operate. Should we say, that the home delivery packaging is exquisite!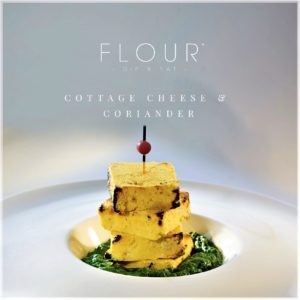 The Stiletto Diaries Recommends:
* The Rogan Ghosh – succulent meat and home made masala. Pair with the paratha. Really yum.
* The Fish Curry inspired by the coasts of Maharashtra. Tangy, spicy, delicious
*The Duck + Tamarind. Yes, opposites do attract and make this beautiful marriage.
* No Indian breakfast is complete without Puri Bhaji and Masala Omlette. Bring them on!
OPEN MONDAY-SUNDAY: 11:00 AM – 2:30 PM/6:00 PM – 10:00 PM
DIAL FLOUR NOW at + 012-960 0053
HOME DELIVERY ONLINE LINK: https://flour.orderla.my/cmco-delivery-menu
THE STILETTO DIARIES for Malaysia showcases select social events in town.
So, if you have an event/launch/soiree/cocktail do that is flashbulb worthy of the social glitterati, let us know at  etheldacosta@gmail.com/OR call at +601161781642. We'll have it covered.
FOLLOW my INSTAGRAM at https://www.instagram.com/etheldacosta