It can be gratifying to be judged by others when it is in our favor. Dressing well and looking good also go hand in hand. Enhancing your personality never goes out of style. So what better way to convey that than by wearing clothes you feel comfortable in.
With the rise of social platforms and apps, fashion and trends have been made more accessible to many. Some people choose comfortable clothes, while others prefer to make their own individual fashion statement. Those who get both right are a fortunate few. Illustrating ourselves is a good way to express our personalities. According to the old adage, "Wearing creates happiness in public." When we wear what makes us happy, it creates a positive vibe around us, and everyone notices us.
However, no matter how hard you try, people will notice either good or bad, so why not create a good impression? Having our clothes filled with  fabrics we like is a blessing. India is a treasure trove of exquisite fabrics for festivals, special occasions, and religious get-togethers. It is a fact that well-groomed people emit positive energy, whether you follow trends or not.
1) Carry yourselves with your looks
Wear the look of the season, no matter the occasion. It builds your self-confidence and reveals your character. Fabrics like linen, cotton, rayon, etc., are becoming a part of our lifestyle. Fashion trends may change, but fabric stays the same. Don't overcrowd your wardrobe: only select a few types of fabrics that you like with the added advantage of passing them on to friends or family.  One-pieces, skirts, fancy tops, designer shirts are going to last forever within our culture. Thus, why settle for an ordinary appearance when you can add extra oopmh to it. Having so many options to choose from is indeed a blessing.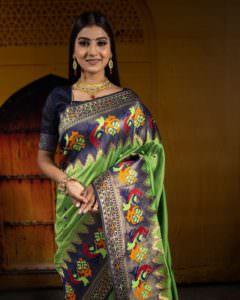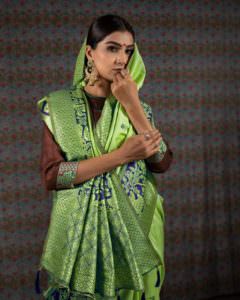 2) Dress according to the occasion
Being deemed unfit for an occasion is common. Understanding that every tradition or culture has a purpose is important to create a sense of unity. Being original doesn't mean dressing atypically. Imagine being at Diwali where everyone wears a sherwani or kurta, or a gorgeous sari, and you come in your cool jeans and shirt.  You certainly don't want that. Sarees made from organza and chiffon are renowned and one cannot deny its prominence in our wardrobes. Sarees highlight a person's charming nature. It is important to dress according to the era we are in, so that we represent not only ourselves but our families as well. Hence no Indian wardrobe is complete without traditional and festive sherwanis, kurtas, pants, shirts, sarees, and suits.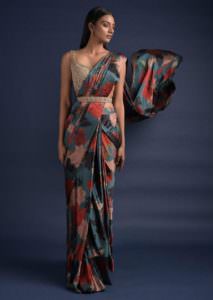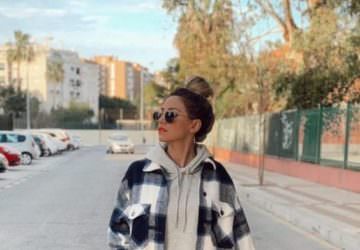 3) Dress to impress
We garner respect when we wear clothing that suits us, because what you wear speaks volumes for yourself. Educating our younger generation by teaching them fashion that speaks for one's culture through example, is a great way to influence their choices as well.  The freedom to design and create our own unique wardrobe is therefore a matter of talent and the right choice of fabric coming together. Choose them both wisely.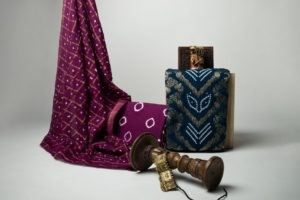 About Fabcurate: Based out of Surat, Gujarat, Fabcurate was born as a community of designers who believed in creating glorious art out of local handspun fabric. A community that explored town, streets and villages looking to source talent, design, inspiration and the best quality raw materials available in textile and craft, bring them together on one platform, and make it accessible for designers.
Find more designs and buy at the e-commerce platform  https://fabcurate.com/
Additional image source- Pinterest.
*
*
Connect with us for reviews/content and Influencer Brand collaborations at etheldacosta@gmail.com
Work whatsapp India +91 9822121012/Malaysia +601161781642
FOLLOW IG https://www.instagram.com/etheldacosta/