At a time when many people are seeking safe havens to retreat to as they face distressing Covid-19 times, Move4Love, a wellness-cum-health movement has come up with a positive platform to retreat to.
Focused on promoting sobriety in music and the rave culture, Move4Love has evolved organically to channel pure positivity and energy in the form of music and dance. With a strict 'No' to alcohol, drugs or tobacco, the movement believes in channeling a `natural energy high' within one self through the sheer enjoyment of dance and music.
The movement founded by Dr. Avnesh Ratnanesan, also known by his stage name as DJ 1Conscious, and Yemi Akinpelumi, or  YemiTheCat (also a former health professional), is slowly but surely turning into a global brotherhood of musicians advocating `safe' music and health. Dr. Avnesh who holds many accolades as a medical professional and founder of a global health consultancy in his capacity as a global health expert, gave up his medical profession to pursue his full time passion – good health through music.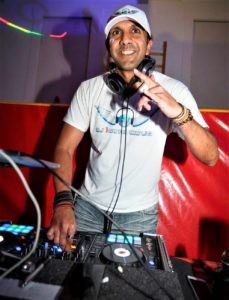 Being privy to his performance at a livestream event branded under `World Mindfulness Day" and hosted by Shamash Alidina in UK in Kuala Lumpur, both these Sydney-based deejays recently released their first song title called "Move4Love" to a global audience LIVE.  This hit song with its catchy beat is currently being aired on Spotify and embodies the positivity that DJ 1Conscious and YemiTheCat avidly want to inject into their many wellness programmes.
The song features renowned vocalist Elvira Arul, whose captivating voice amplifies the powerful tones of the beat. The uplifting phrase, "Move4Love" is constantly repeated to remind everyone of the positive message of the song, crafted through the passion of using positivity to create a better humanity.
Hear it here: https://www.youtube.com/watch?v=5POnL0w5Jp0
In Australia, DJ 1Conscious is hailed as a music guru, focusing his music on healthy dancing that can help elevate healing energies to his enthusiastic audience. "In everything I pursue, I perpetuate healing energies in my music and performances, which results in an entertaining, freeing, moving and healing experience," DJ 1Conscious told The Stiletto Diaries.
Concentrating on designing wellness programmes and incorporating his choice of music to his followers especially during  the Covid-19 quarantine, DJ 1Conscious strove to set up virtual performances that encouraged people to dance and have fun within their own confines.
These programmes, he said, have touched many people who testified the effectiveness of pure entertainment that can be found through high quality livestreams. Not a dull moment when he engages his audience indeed, as I watched him perform and entertain his fans over an hour live on a digital platform. High energy and transformative indeed.
The track to this great movement can be found on DJ 1Conscious' Spotify page https://open.spotify.com/track/1asmFJmuYu2J3PluukVZ5M?si=TqAA8c6fRwq2ILYvr4Vvog
For additional information, please visit www.move4love.com.au and Facebook page at www.facebook.com/move4love.
THE STILETTO DIARIES for Malaysia showcases select social events in town.
So, if you have an event/launch/soiree/cocktail do that is flashbulb worthy of the social glitterati, let us know at  etheldacosta@gmail.com/OR call at +601161781642. We'll have it covered.
FOLLOW my INSTAGRAM at https://www.instagram.com/etheldacosta/