Hennessy Malaysia kicked off their final leg of the most anticipated Chinese New Year after-party titled the Prosperous Garden of HEI at Sentul Depot. The festival was anchored on its garden theme that was prevalent in the décor and mise en place blooming with greenery and an array of delicate flowers.
The Prosperous Garden of HEI even had its own currency in the form of custom-made Hennessy tokens that allowed guests to redeem everything from canapés to drinks at the bar as well as participate in fun games.  Guests won great prizes that included a bottle of Hennessy X.O, a premium Mahjong set and specially crafted Hennessy cocktails amongst others.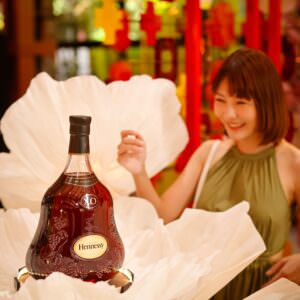 "I'm tremendously proud of the experience we were able to put forth for our customers that will serve as a memorable close to the Chinese New Year celebrations for the Year of the Water Tiger. Hennessy X.O over the years has become intertwined with the festivities as it is the drink of choice in many households. Being synonymous with the Chinese New Year celebrations, we wanted to bring that to life through the Prosperous Garden of HEI. From the activities to Hennessy X.O's flagship eateries and of course the overall concept, we ensured that there were key elements that align with the expectations of our customers. I was really happy to see the Prosperous Garden of HEI prosper throughout the weeks over three locations," said Aiko Lee, Senior Brand Manager of Moët Hennessy Diageo Malaysia.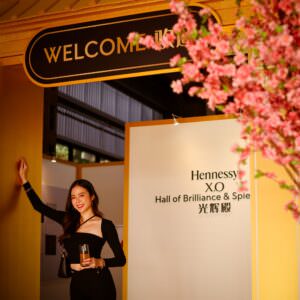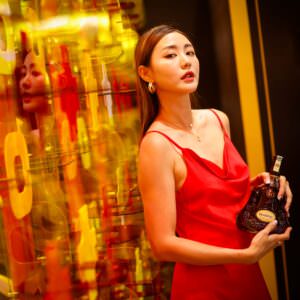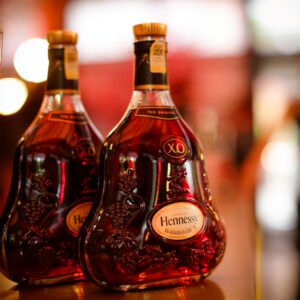 In the centre of it all was the Treasure Court, wherein lies delectable canapes from Hennessy X.O's flagship eateries that guests were able to feast on. Those that attended the finale in Kuala Lumpur indulged in the wonderful creations of Skillet, Ming Ren Xuan and One Seafood.
In addition to that, there were other activities available such as Fortune Telling at the Oracle of Happiness booth as well as the Happiness Pavilion where guests could purchase a range of Hennessy's expressions including Hennessy X.O, the spectacle of the festival.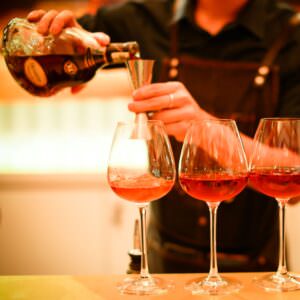 Throughout it all, the Prosperous Garden of HEI featured a bespoke installation by Cahaya Create that strives to emulate all the elements of Hennessy into a mesmerising and interactive area. Mechanical peony flowers blooming in poetic choreography lined the inner garden, creating an experiential space that symbolises the New Year, a new beginning and the joyous occasions on the horizon. With a Hennessy bottle emerging from the centre, this symbolises the motion of raising a glass to the celebration. These beautiful flowers were made using environmentally friendly paper which reinforces Hennessy's value of sustainability.
*
*
Connect with The Stiletto Diaries for Reviews/Events/Content/Influencer Brand collaborations at etheldacosta@gmail.com
Work WhatsApp Malaysia +601161781642
FOLLOW IG https://www.instagram.com/etheldacosta/